Tickets at the door!!! Soulful Cinema / Dear Black Man Convosession
$

15.00 Sold Out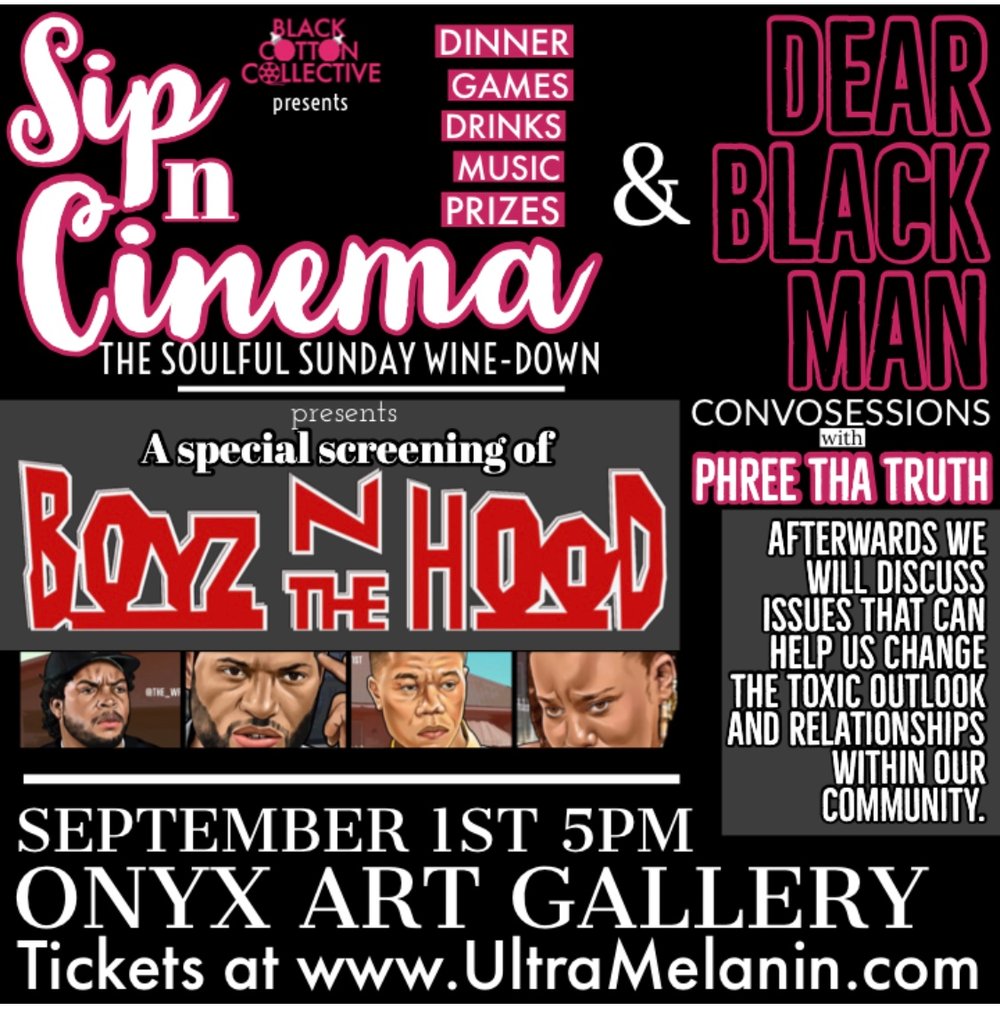 Hosted by Havana + Phree Tha Truth
Black Cotton Collective / Soulful Cinema is joining forces with Phree Tha Truth / Dear Black Man for an evening of love and support!
WHERE: ONYX ART GALLERY
1346 Roosevelt St Suite A
Phoenix Az 85007
WHEN: Sunday September 1st 5pm
WHY: Soulful Cimema is creating time and space to bond, build and share while preserving our culture with movies past and present. Dismantling healing andreactivating our DNA with thought provoking and entertaining discussions to help rewrite the narrative.
From relationships to business! We are coming together to help change the toxic outlook and relationships within our community and especially our black men!
Dear Black Men Panel is group of men with diverse backgrounds who all want to lift their community up! Starting with the necessary conversations to will build up our people.
***PLEASE NOTE Your order is an online purchase covers entry to the event. Your receipt is your digital ticket Your name will be listed at the door of the venue for entry. No tickets will be shipped out from this purchase.
Share